09 Sep

Introducing WithMoji™ and WithMoji App – The First and Only Animated Emoji

By Lindsay Aamodt  |  September 8, 2016  |  IMVU News & Commentary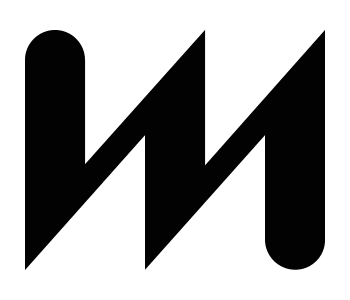 IMVU today announced the standalone WithMoji app, the first and only app that gives users personal animated emoji for the new iOS 10 Apple iMessage App Store. IMVU also announced a whole new 3D mobile experience that makes socializing and messaging friends more fun and immersive than ever before.
As the leader in expressive communication and 3D animated emoji, IMVU has skyrocketed to #3 in the top grossing social applications, leveraging their proprietary SSR technology to become an emoji platform .
The free WithMoji app allows users to customize their own avatar, then select from hundreds of emotions to bring their avatar and their conversations to life with animation. The result is the user's own 3D animated emoji, which is more expressive than typical cartoons and stickers, to share with friends in the new iOS 10 Apple iMessage app.
"IMVU avatars are the vehicle for users to uniquely express themselves to make emotional connections," says Brett Durrett, CEO of IMVU. "Now, using our WithMoji platform, which couples animated expressions with infinitely customizable avatars, and our 3D mobile experience, we will change the way people communicate universally."
With over six billion emoji sent worldwide each day in 2015 , and growing 20 percent month-over-month in 2016, emoji as a visual digital language enables the expression of a nuanced range of thoughts and complex feelings. IMVU brings to life that otherwise static sticker or yellow smiley face through the animation of a user's personalized avatar – their infinitely customized self representation (ranging from a dancing banana to the high fashion self they always dreamed of). The result is an incomparable way for users to convey what words and static emoji cannot.
Also announced today, IMVU is releasing a whole new 3D mobile experience with the following updates:
 Group WithMoji – The first and only personal animated emoji coupled with friends to communicate cooperative actions, like cheers, giving a hug, dancing together, and more.
WithMoji Shop allows users to buy themed packs of WithMoji like Romance, Celebration, Dance, Attitude, and many more to be released monthly.
To continue the immersive chat experience that IMVU users enjoy on the IMVU WebGL platform, IMVU iOS users are now able to keep up with their friends in 3D rooms where they can chat, move about, and have a 360 degree view of their IMVU experience at their fingertips.
IMVU Mobile is available for free on iOS and Android. Additionally, iOS users can now enjoy sending personal animated emoji using the free WithMoji standalone app available in the iOS 10 Apple iMessage App Store. For more information, visit the WithMoji website.
News distributed by IMVU Inc.
Article found here http://blog.imvu.com/